Cities of Tomorrow
From SimCity Wiki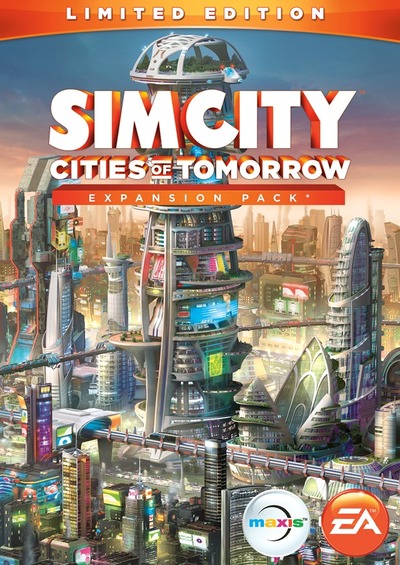 Cities of Tomorrow is the first major expansion for SimCity. It is scheduled to released on November 12, 2013.
MegaTowers
The Academy
OmegaCo
Others
Structures
Fusion Power Plant, Wave Power Plant, Hydro Pumping Station, Sewage Sanitizer, Ground Scrubber, Maglev, Arcology Launch Center, AR Athletics Center, Millennium Plaza
Disasters
Cheats
Cities of Tomorrow introduces 2 new cheats for sandbox mode.
Alt + U allows the player to toggle through different levels of Futurization
Alt + N allows the player to have infinite ControlNet