Utilisateur:Mzero/Sandbox/City Specializations
From SimCity Wiki
Dans SimCity, les villes peuvent être spécialisées à des fins spécifiques.
Il n'existe que quelques types de spécialisations listées ci-dessous.
Specialisations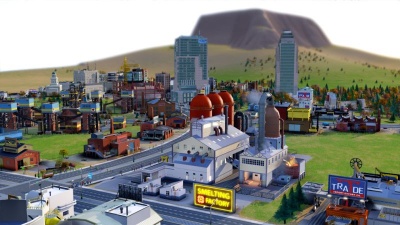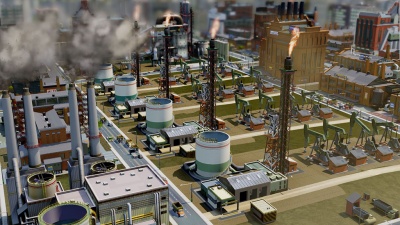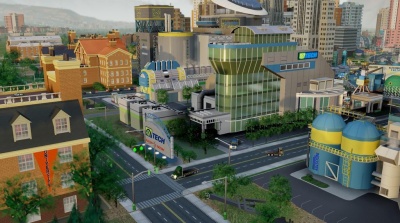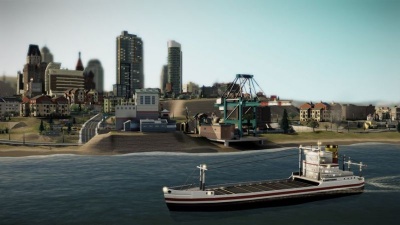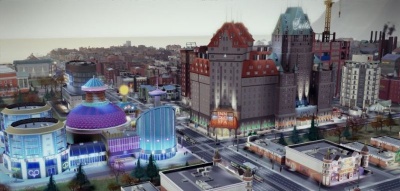 Bien que chaque ville peut se diversifier dans toutes les spécialisations vous ne pouvez en afficher qu'une seule à la fois. Une fois que votre spécialité est sélectionnée une icone s'ajoutera sur le profil de votre ville. Il est recommandé de choisir sa spécialité assez tôt dans la partie afin de pouvoir bénéficier de missions rémunérées.
Les spécialités affichables sont pré-déterminées par Maxis.
Pour se spécialiser il suffit de cliquer sur "ME GUIDER" dans la spécialité souhaitée.
Vous pouvez changer de spécialité à tout moment en cliquant de nouveau sur "ME GUIDER".
Il y a 5 grandes spécialités disponibles : metal, petrole, electronique, commerce, et casino. Chaque spécialité possède son propre tableau des scores.
Le rang du joueur sur le tableau des scores est déterminé par le profit généré les 12 derniers mois.
Les villes spécialisées dans l'industrie et la vente du minerais et du charbon. Pour extraire ces matières vous devez construire des Mines de charbon et des Mines de Minerai près de dépôts de ressources. Le charbon et le minerai peuvent être vendus au Marché Mondial pour un profit immédiat. Une Centrale à charbon convertit le charbon en elecricité. Une fonderie peut être construire pour transformer le charbon et le minerai en ressources plus précieuse : alliage et metal.
Drilling
Cities specialized in Drilling extract and process oil for profit. To extract oil, Oil Well must be constructed above oil reservoirs. Extracted oil can be exported to the Global Market for immediate profit. Oil Power Plants burn oil to generate electricity. Oil Refinery can be constructed to process oil into more valuable resources: fuel and plastic.
Electronics
Cities specialized in electronics manufacture processors, TV and computer from alloy and plastic. Processors, TVs and computers can be exported to the Global Market for profit or used to construct various Great Works. Alloy and plastic can be manufactured from mining and drilling industries or imported from Global Market. Electronic city employs a large educated workforce.
Trading
Cities specialized in trading buy and sell commodities on the Global Market to generate profit. The key to successful trading is importing resources when their prices are low and exporting them when their prices are high. A Trade Depot must be constructed before the player can start trading. A trade port can be constructed to accelerate the trading processes. A city specialized in trading will have many trucks and cargo ships moving goods into and out of the city.
Gambling
A gambling city relies on casinos to attract tourists and generate revenue.
Gambling specialization focuses on attracting tourists instead of the gathering resources or manufacturing goods.
Gambling city requires the construction of an adequate mass transit system to bring in tourists and avoid traffic congestion. Casinos attract criminals. A large police force is needed to combat the increase in crime.
Other Specializations
Education
High tech industries, services and structures require educated citizens as workers. Sims from one city can attend schools in nearby cities.
Culture
Culture specialization focuses on attracting and keeping tourists.
It is similar to Gambling specialization and can be paired with it.
There are 2 types of culture buildings, Standards and Landmarks. Landmarks are further divided into two additional types, Venues and Attracters.
Only 3 Landmarks can be built in a city.
Power
A power city constructs power plants to generate power for not only itself but also neighboring cities.
Revenue is generated from selling power to nearby cities.
Garbage
A garbage city also known as recycling city takes waste from other cities in the region for a fee and recyles the wastse to regenerate plastic, metal and alloy.
References