Region
From SimCity Wiki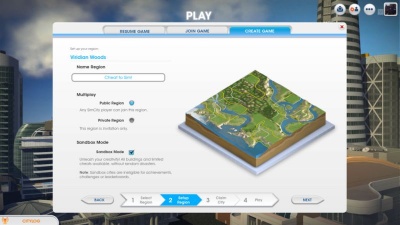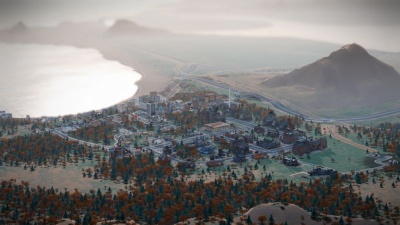 Region is where multi-city play occurs. Up to 16 cities can exist in a region. These cities can be controlled by an individual player or multiple players.
Cities in a region interact with one another.
One city can negatively affect another by spreading its pollution or criminals.
It can also positively affect another by sharing its resources and services.
Players can create Private or Public regions.
Public region allows anyone to join your region and claim a city. Private region allows only the players you've invited to join your region.
Types of Regions
SimCity released with 8 regions. The regions range from 2 to 16 cities large. Additional Cities were added in later patches.
2 City Regions
3 City Regions
5 City Regions
6 City Regions
7 City Regions
Reflection Atoll, Edgewater Bay, Desolation
8 City Regions
10 City Regions
11 City Regions
14 City Regions
16 City Regions
Viridian Woods, Titan Gorge, Discovery Delta
Recent Patches
Edgewater Bay was added in update 4.0.
Granite Lake was added in update 6.0.
Serenity Key, Desolation, Verdant Jungle and Rambling Badlands were added in patch 8.0.
---
---